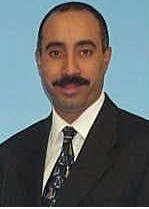 Imagination vs Reality :
For the Believers' only
TO LIVE "ETERNAL LIFE"
LIVE – LIFE MORE ABUNDANTLY – EVERY SUNDAY 11:30 AM.


This program is in English

Isaiah 40:28–41:2
28 Hast thou not known? hast thou not heard,
That the everlasting God, the LORD,
The Creator of the ends of the earth,
Fainteth not, neither is weary?
tThere is no searching of his understanding.
29 He giveth power to the faint;
And to them that have no might he increaseth strength.
30 Even the youths shall faint and be weary,
And the young men shall utterly fall:
31 But they that wait upon the LORD wshall renew their strength;
They shall mount up with wings xas eagles;
They shall run, and not be weary;
And they shall walk, and not faint.
41Keep silence before me, O islands;
And let the people renew their strength:
Let them come near; then let them speak:
Let us come near together to judgment.
2 Who raised up the righteous man from the east,
Called him to his foot,