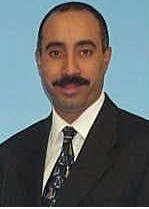 Imagination vs Reality :
For the Believers' only
TO LIVE "ETERNAL LIFE"
LIVE – LIFE MORE ABUNDANTLY – EVERY FRIDAY AT 07:30 p.m.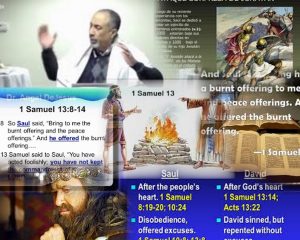 This program is in English.

And he tarried seven days
1 Samuel 13:8–13
8 And he tarried seven days, according to the set time that Samuel had appointed: but Samuel came not to Gilgal; and the people were scattered from him. 9 And Saul said, Bring hither a burnt offering to me, and peace offerings. And he offered the burnt offering. 10 And it came to pass, that as soon as he had made an end of offering the burnt offering, behold, Samuel came; and Saul went out to meet him, that he might salute him. 11 And Samuel said, What hast thou done? And Saul said, Because I saw that the people were scattered from me, and that thou camest not within the days appointed, and that the Philistines gathered themselves together at Michmash; 12 Therefore said I, The Philistines will come down now upon me to Gilgal, and I have not made supplication unto the LORD: I forced myself therefore, and offered a burnt offering. 13 And Samuel said to Saul, Thou hast done foolishly: thou hast not kept the commandment of the LORD thy God, which he commanded thee: for now would the LORD have established thy kingdom upon Israel for ever.