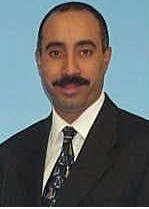 Imagination vs Reality :
For the Believers' only
TO LIVE "ETERNAL LIFE"
LIVE – LIFE MORE ABUNDANTLY – EVERY FIRDAY AT 07:00 p.m.
This program is in English and Spanish " English spoken first then translated into Spanish by the same speaker."

I am the LORD, your Holy One, the creator of Israel, your King. 16 Thus saith the LORD, which maketh a way in the sea, and a path in the mighty waters; 17 Which bringeth forth the chariot and horse, the army and the power; they shall lie down together, they shall not rise: they are extinct, they are quenched as tow. 18 Remember ye not the former things, neither consider the things of old. 19 Behold, I will do a new thing; now it shall spring forth; shall ye not know it? I will even make a way in the wilderness, and rivers in the desert. 20 The beast of the field shall honour me, the dragons and the owls: because I give waters in the wilderness, and rivers in the desert, to give drink to my people, my chosen. 21 This people have I formed for myself; they shall shew forth my praise.
22 But thou hast not called upon me, O Jacob; but thou hast been weary of me, O Israel.