1 Samuel 7:14–17
וַתָּשֹׁ֣בְנָה הֶעָרִ֡ים אֲשֶׁ֣ר לָֽקְחוּ־פְלִשְׁתִּים֩ מֵאֵ֨ת יִשְׂרָאֵ֤ל׀ לְיִשְׂרָאֵל֙ מֵעֶקְר֣וֹן וְעַד־גַּ֔ת וְאֶ֨ת־גְּבוּלָ֔ן הִצִּ֥יל יִשְׂרָאֵ֖ל מִיַּ֣ד פְּלִשְׁתִּ֑ים וַיְהִ֣י שָׁל֔וֹם בֵּ֥ין יִשְׂרָאֵ֖ל וּבֵ֥ין הָאֱמֹרִֽי׃
15 וַיִּשְׁפֹּ֤ט שְׁמוּאֵל֙ אֶת־יִשְׂרָאֵ֔ל כֹּ֖ל יְמֵ֥י חַיָּֽיו׃
16 וְהָלַ֗ךְ מִדֵּ֤י שָׁנָה֙ בְּשָׁנָ֔ה וְסָבַב֙ בֵּֽית־אֵ֔ל וְהַגִּלְגָּ֖ל וְהַמִּצְפָּ֑ה וְשָׁפַט֙ אֶת־יִשְׂרָאֵ֔ל אֵ֥ת כָּל־הַמְּקוֹמ֖וֹת הָאֵֽלֶּה׃
17 וּתְשֻׁבָת֤וֹ הָרָמָ֙תָה֙ כִּֽי־שָׁ֣ם בֵּית֔וֹ וְשָׁ֖ם שָׁפָ֣ט אֶת־יִשְׂרָאֵ֑ל וַיִּֽבֶן־שָׁ֥ם מִזְבֵּ֖חַ לַֽיהוָֽה׃
Rosh Hashanah Day 1
Tashlich
In the afternoon, the Tashlich prayer service, in which I (we) who hath believed the report should thank The Lord Jesus Christ. The Gospel of John 1:29 "The next day John seeth Jesus coming unto him, and saith, Behold the Lamb of God, which taketh away the sin of the world.
Revelation 1:5-6 And from Jesus Christ, who is the faithful witness, and the first begotten of the dead, and the prince of the kings of the earth. Unto him that loved us, and washed us from our sins in his own blood, 6 And hath made us kings and priests unto God and his Father; to him be glory and dominion for ever and ever. Amen.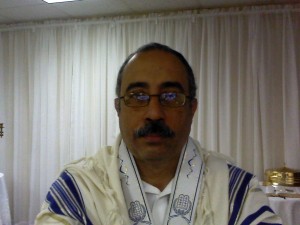 Isaiah 51:1-5
Hearken to me, ye that follow after righteousness, ye that seek the LORD: look unto the rock whence ye are hewn, and to the hole of the pit whence ye are digged. 2 Look unto Abraham your father, and unto Sarah that bare you: for I called him alone, and blessed him, and increased him. 3 For the LORD shall comfort Zion: he will comfort all her waste places; and he will make her wilderness like Eden, and her desert like the garden of the LORD; joy and gladness shall be found therein, thanksgiving, and the voice of melody.
4 Hearken unto me, my people; and give ear unto me, O my nation: for a law shall proceed from me, and I will make my judgment to rest for a light of the people. 5 My righteousness is near; my salvation is gone forth, and mine arms shall judge the people; the isles shall wait upon me, and on mine arm shall they trust.