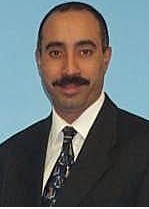 Imagination vs Reality :
For the Believers' only
TO LIVE "ETERNAL LIFE"
LIVE – LIFE MORE ABUNDANTLY – EVERY FRIDAY AT 07:30 p.m.

This program is in English.

Newness of life
Romans 5:18–6:9
19 For as by one man's disobedience many were made sinners, so by the obedience of one shall zmany be made righteous. 20 Moreover the law entered, that the offence might abound. But where sin abounded, grace did much more abound: 21 That as sin hath reigned unto death, even so might grace reign through righteousness unto eternal life by Jesus Christ our Lord.
6 What shall we say then? Shall we continue in sin, that grace may abound? 2 God forbid. How shall we, that are dead to sin, live any longer therein? 3 Know ye not, that so many of us as were baptized into Jesus Christ were baptized into his death? 4 Therefore we are buried with him by baptism into death: that like as Christ was raised up from the dead by the glory of the Father, even so we also should walk in newness of life. 5 For if we have been planted together in the likeness of his death, we shall be also in the likeness of his resurrection: 6 Knowing this, that our old man is crucified with him, that the body of sin might be destroyed, that henceforth we should not serve sin. 7 For he that is dead is sfreed from sin. 8 Now if we be dead with Christ, we believe that we shall also live with him: 9 Knowing that Christ being raised from the dead dieth no more; death hath no more dominion over him.