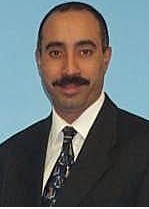 Imagination vs Reality :
For the Believers' only
TO LIVE "ETERNAL LIFE"
LIVE – LIFE MORE ABUNDANTLY – EVERY SUNDAY 10:45 AM.
This program is in English and Spanish " English spoken first then translated into Spanish by the same speaker."
Then Martha, as soon as she heard that Jesus was coming, went and met him: but Mary sat still in the house. 21 Then said Martha unto Jesus, Lord, if thou hadst been here, my brother had not died. 22 But I know, that even now, whatsoever thou wilt ask of God, God will give it thee. 23 Jesus saith unto her, Thy brother shall rise again. 24 Martha saith unto him, I know that he shall rise again in the resurrection at the last day. 25 Jesus said unto her, I am the resurrection, and the life: he that believeth in me, though he were dead, yet shall he live: 26 And whosoever liveth and believeth in me shall never die. Believest thou this?